Since I started my IT education 4 years ago I have developed allot of interest in IT related news; especially CPU's and GPU's but also other hardware you find in a computer. It started out as reading articles on a Dutch IT site called Tweakers.net but this soon grew to reading other news sites and tech forums.
During the same time I started becoming more and more active within a UK based gaming community and decided to create a thread on the forum where I would post some interesting articles and rumours concerning CPU's and GPU's, this thread has since grew slowly with followers over time and even tho there were only a handful of people which followed this thread that I actually spoke to on a regular basis it was enough of a motivation to revive this thread when I moved over to the Racked.eu gaming community.
Now for the past couple of days I have been contemplating if I should do something similar on my blog but I have now decided against it, I might write my own articles in the future but for now I will leave the link to the thread instead.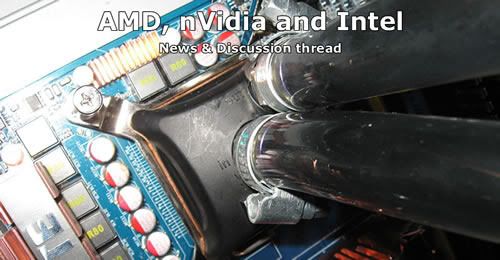 No feedback yet