I have been playing Minecraft for a while now and with each server reset at Racked.eu my projects have gotten bigger, at first it was just a house like build, then came the Statue of Liberty (still want to do one 5 times bigger so I can actually make the statue) and now I am working on an aircraft carrier with the following dimensions: 69 blocks high (51 above water, 18 under water), 220 blocks long and 70 blocks wide.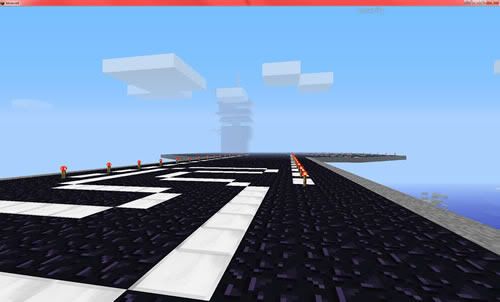 Here are a couple more pictures of the current progress:
And once again this time I am not the only one with an interesting project on the server, last time it was Ashman's ship and this time it's TJ's underground cathedral.
The idea sounds insane and took many hours to complete (the inside of the cathedral still isn't finished), the idea was to dig out a 50x50x50 cave and build a massive cathedral in there: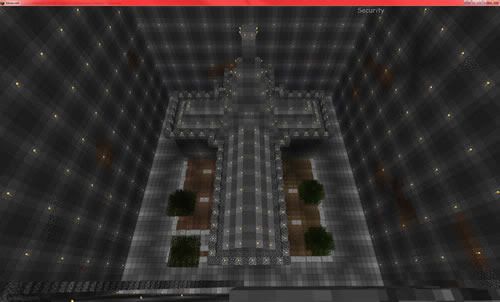 I will be updating this blog post with the progress of the projects but in both cases it already looks very impressive.
I had written a big part of this blog post before Notch released the Health update, combining that with me making really long work day's I have no idea when I will be able to make some real progress with Carrier. :(

This entry was posted on November 24th, 2010 at 23:36 by admin and is filed under Gaming. Tags: aircraft carrier, cathedral, minecraft, racked
No feedback yet